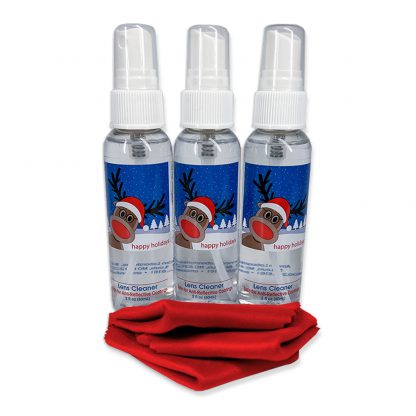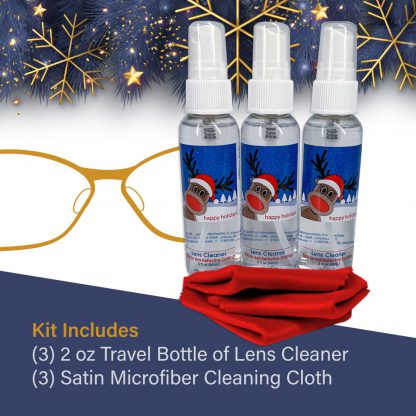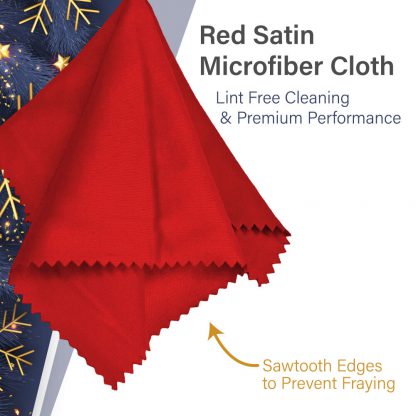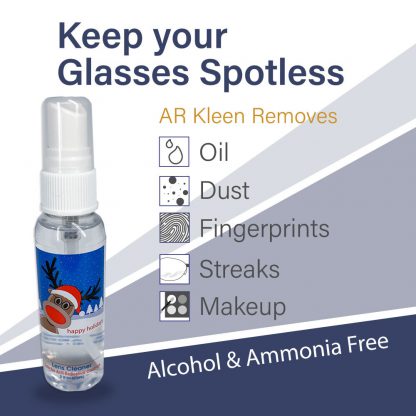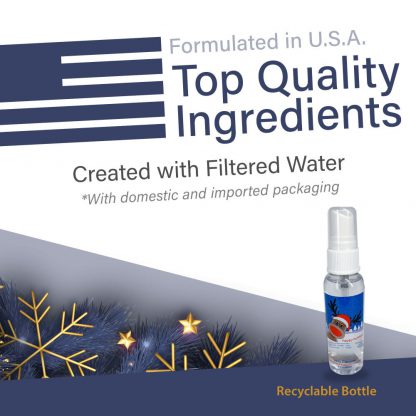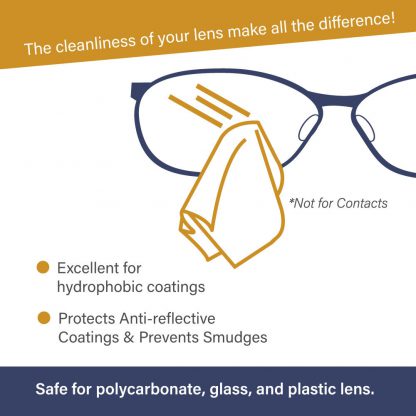 AR Kleen Lens Cleaning Kit – Holiday Edition
$7.25
This Holiday Edition of the Lens Cleaner Kit comes with three 2 Fl Oz Lens Cleaner Spray Bottles + 3 Microfiber Cloths
MADE IN USA: Handcrafted in our St. Louis location for over 40 years in an FDA regulated facility. This kit comes with Three 2 Fl Oz spray lens cleaner + Three Microfiber Lens Cleaning Cloth.
STREAK FREE: Our cleaner is alcohol and ammonia free. This will provide a no streak cleanse for all of your lenses. Dirt, dust, fingerprints, oils and makeup are no problem for this cleaner.
SATIN MICROFIBER: Three microfiber cloths to provide lint free cleaning with premium performance. Complete with a Sawtooth pattern to prevent any fraying.
CRAFTED FOR ALL LENSES: This cleaner is safe for AR lenses, screens, and glass surfaces.
TRAVEL SIZE AND CONVIENCE: Our compact 1oz bottles will easily accommodate your lifestyle. Stowable in your carry on for flights (TSA approved travel size), or in your bag for on-the-go access.
Description